Welcome back everyone! We've finally made it to the end of the countdown, and today I will reveal songs #10-1 of the 101 Biggest Hits of 2014. If this is your first time checking in on the countdown, please read this for the process by which I ranked the songs you are about to see! Nothing but the biggest hits of the year remain, so here we go with song #10!
#10: Talk Dirty by Jason Derulo f/2 Chainz
Peak: #3            2014 Weeks on Chart: 33        Points: 2734

Turning into the first year-end Top 10 ranking for both Jason Derulo and featured artist 2 Chainz, "Talk Dirty" became one of 2014's silliest and inescapable hits. Utilizing a saxophone sample from an obscure Israeli band called Balkan Beat Box, "Talk Dirty" seemed too disjointed to me to be destined for chart success, but audiences thought otherwise. Debuting in the first calendar week of 2014, the track steadily rose until it became Derulo's highest-peaking single since his debut #1 single "Whatcha Say." Once an artist doomed to be a relic of 2009, Derulo has reinvented himself as more of a novelty act, and the payoff has been almost instant.
#9: Rude by MAGIC!
Peak: #1 (for 6 weeks)            2014 Weeks on Chart: 34         Points: 2812

One of 2014's numerous acts to come out of seemingly nowhere to define the year in pop music, Canadian reggae fusion band MAGIC! had monumental success with their debut single "Rude." Becoming one of the most-played (and simultaneously most reviled) radio staples of the summer, "Rude" became the first #1 single by a Canadian band since Nickelback's "How You Remind Me" in 2001. Its six-week stay atop the Hot 100 was the fourth-longest reign of the year, which helped it secure a ranking in the Top 10, despite having spent fewer weeks on the chart than any of the songs you'll see ahead of it.
#8: Stay With Me by Sam Smith
Peak: #2         2014 Weeks on Chart: 36         Points: 2895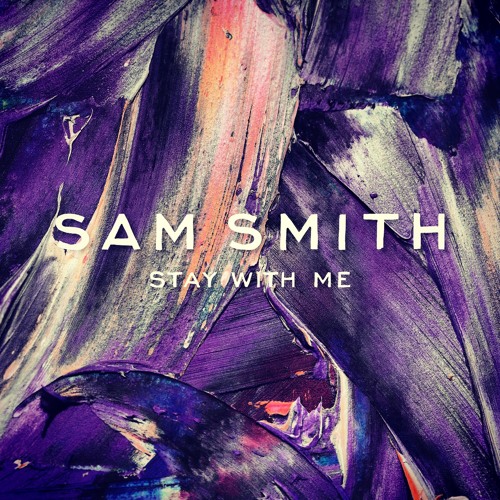 For an artist relatively unknown outside of the UK prior to this year, it is a remarkable feat indeed that Sam Smith tied fellow breakthrough star Iggy Azalea for the most entries on this countdown with four. Challenging "Rude" in the category of "most overplayed song of the summer," "Stay With Me" was a radio-friendly ballad with legs, spending 21 weeks in the Top 10. Its efforts to claim the #1 spot were turned back by the aforementioned "Rude," but Sam Smith got the last laugh by besting the Canadians by one place here. Although there are plenty of better songs on Smith's In The Lonely Hour album, "Stay With Me" was a perfect choice to become the young Brit's biggest Hot 100 success to date.
#7: Turn Down For What by DJ Snake & Lil Jon
Peak: #4            2014 Weeks on Chart: 37         Points: 2921

What is there to say about "Turn Down For What" that hasn't been said already? Novelty hits have always been a valid part of popular culture, but rarely has there been one that has so dominated a year as much as DJ Snake and Lil Jon's collaboration. It's the simplest kind of song, borrowing its structure from other quasi-instrumentals like "Harlem Shake," but its Lil Jon's trademark bellow of the titular phrase which made this one so memorable. For something which probably took Lil Jon less than five minutes to record, it certainly was time well spent, becoming the rapper's first Top 10 single as a lead artist since 2006's "Snap Yo Fingers."
#6: Pompeii by Bastille
Peak: #5            2014 Weeks on Chart: 35         Points: 2931

Every year, there seems to be one indie/pop/rock mainstream crossover which becomes a sleeper hit, racking up dozens of weeks in the process and turns into one of the year's biggest hits. Last year, "Radioactive" was that song, becoming the #1 song on my countdown. For 2014, Bastille's maiden charting voyage with "Pompeii" took those honors, spending an impressive fifteen weeks in the Top 10 (considering its usual genre limitations). My first knowledge of Pompeii came in February of 2013, when it became the song with the most first-day listens in British Spotify history. Although that record was quickly bested by Daft Punk's "Get Lucky" a few months later, its greatest successes were still to come.
#5: Fancy by Iggy Azalea f/Charli XCX
Peak: #1 (for 7 weeks)            2014 Weeks on Chart: 39         Points: 2993

I'm sure a lot of you might have expected to see "Fancy" a little higher on this list, and maybe even #1 overall. It certainly was the song of the summer, spending seven weeks at #1 and helping to launch Iggy Azalea's wildly successful 2014. No artist bested her four singles on this countdown, and she became the most successful rap-pop crossover artist in years. Aided by a Clueless-inspired music video, and what Rolling Stone Magazine deemed a "weapons-grade" hook from Charli XCX, "Fancy" will likely go down in the annals of music history as the song which best defines 2014. But my countdown rewards longevity over everything else, and at the end of the day, there were four other songs which outlasted it.
#4: Counting Stars by OneRepublic
Peak: #2            2014 Weeks on Chart: 42         Points: 3373
For years now, the Ryan Tedder-fronted pop outfit OneRepublic have been experts at translating the radio-friendly soft-rock formula into massive chart successes. But 2014 gave them their biggest hit of all, surpassing even the chart run of their breakout hit "Apologize." Even after spending six months on the Hot 100 in 2013, "Counting Stars" still had plenty of juice in the tank this year, lasting well into October. When it finally petered out, it accumulated 68 weeks on the chart, a run good for the fifth-longest of all time. A #1 single still eludes the band however, and this time, it was Pitbull's "Timber" which prevented them from reaching the top spot.
#3: Dark Horse by Katy Perry f/Juicy J
Peak: #1 (for 4 weeks)            2014 Weeks on Chart: 44         Points: 3816

Although we've come to expect every Katy Perry song to become a huge hit, "Dark Horse" wasn't even initially intended to be released as a single. Perry and her marketing team deemed the track's Southern hip-hop influences to be too narrow to become a mainstream success. However, upon the release of Prism late last year, "Dark Horse" debuted inside the Top 20 on the strength of digital sales alone. It eventually was released as the third official single off the album, and slowly ascended to the top of the Hot 100, reaching #1 after nearly 30 weeks on the chart. That's by far her slowest rise to the top, and "Dark Horse" fittingly also wound up becoming her longest-lasting single ever, as well as the highest year-end ranking of her prestigious career. She held the #1 overall spot on my rankings for 40 of the year's 52 weeks, but two tracks narrowly surpassed it in the year's final months.
#2: Happy by Pharrell Williams
Peak: #1 (for 10 weeks)            2014 Weeks on Chart: 47         Points: 3898

Last year, more than 1000 points separated the top two tracks, an absurdly large margin which took much of the drama away from November and December. This year though, with 12 weeks to go, it really was a wide-open three horse race where any of the contenders could have taken control of the countdown. Pharrell's smash hit from the Despicable Me 2 soundtrack made a valiant effort, racking up a year-best 10 weeks atop the Hot 100, and all of "Happy'"s 47 weeks on the chart were recorded in 2014. All of these ingredients are usually enough to win the Song of the Year battle, but Pharrell's infectious hit fell just 171 points shy of the top prize. Hopefully the Oscar nomination he received and securing his first solo #1 single were consolation prizes enough.
#1: All Of Me by John Legend
Peak: #1 (for 3 weeks)           2014 Weeks on Chart: 49         Points: 4069

As fate would have it, John Legend's birthday is today, so I can think of no better way for me to celebrate it than to crown "All Of Me" as the Biggest Hit of 2014. My points system always awards songs that are able to spend the longest chunks of time on the Hot 100, and "All Of Me" had the longest trek of any hit this year. Spending 10 quiet weeks on the chart in 2013, it began 2014 relatively low on the Hot 100. But an emotional performance by Legend at the Grammys in February ignited interest in the track, starting its slow but steady upward movement towards the Top 10. After 30 weeks on the chart, the piano ballad finally reached #1 in May, completing the third-longest climb in Hot 100 history. After its 3-week stay at the top, "All Of Me" experienced a satisfyingly gradual decline, not departing until the beginning of December. Its 49 weeks logged in 2014 were the most of any song this year, so "All Of Me" was a worthy earner of my highest distinction.
————————————————————————————————————————————————————-
So what'd you think? Surprised by how the final rankings went down? Feel free to leave a comment with your thoughts on how you would have ranked the hits of 2014. Tomorrow, I will disregard the calculations and present to you my picks for the best songs of 2013! Chart position doesn't matter, just the ones that I listened to the most and enjoyed the best. I'll see you tomorrow for a countdown of a different sort!
Until then,
Ryan