Welcome back everyone! Today the countdown continues with songs 90-81 of the 101 Biggest Hits of 2015! If this is your first time checking in on the countdown, please read this for the process by which I ranked the songs you are about to see! Let's pick up where we left off with song #80!
#80: House Party by Sam Hunt
Peak: #26            2015 Weeks on Chart: 20         Points: 1112
Billboard Year-End Ranking: 85
A spiritual successor to his breakout single "Leave The Night On," "House Party" proved to be another uptempo hit for rising country superstar Sam Hunt. It quickly became his third consecutive #1 hit on the Country charts, as well as a third straight Top 40 hit on the Hot 100. Followup single "Break Up In A Small Town" has already extended the Top 40 streak, and currently sits at #2 on the Country chart, so Hunt's string of hits from debut album Montevallo seems poised to continue.
#79: Heartbeat Song by Kelly Clarkson
Peak: #21            2015 Weeks on Chart: 20         Points: 1128
Billboard Year-End Ranking: 91
She may have lost a step or two in her hitmaking rate since becoming the inaugural winner of American Idol, but Kelly Clarkson remains a consistent force in the industry. "Heartbeat Song" was her first Top 40 single in two years, amazingly her longest such drought. With American Idol entering its final (sorry, "farewell") season, all signs point to both Clarkson and fellow champion Carrie Underwood pulling off the fascinating feat of outlasting the programs which made them pop stars in the first place.
#78: Where Ya At by Future f/Drake
Peak: #28        2015 Weeks on Chart: 21         Points: 1129
Billboard Year-End Ranking: Not Ranked
The latest beneficiary of working with Drake, Future has seen a surge in popularity during 2015, with his collaborative mixtape What A Time To Be Alive aiding sales of his own studio album DS2. "Where Ya At" proved to be the most successful single from the latter album, although I'm not sure either Future or Drake say the title verbatim at any point in the song. Checking in at #78, this is the highest-ranked song on my countdown that did not also appear on Billboard's own year-end rankings.
#77: Lay Me Down by Sam Smith
Peak: #8            2015 Weeks on Chart: 20         Points: 1138
Billboard Year-End Ranking: 81
It's hard to label a Top 10 single as a disappointment, but I'm sure many of you have already forgotten about Sam Smith's fifth single from In The Lonely Hour. Shooting into the region thanks to an alternate version featuring John Legend, "Lay Me Down" spent very little time in the chart's upper echelon, leading to its relatively low ranking on this countdown despite a respectable peak position. Smith was unable to replicate his massive 2014 success, as this represents his only new single to make the list.
#76: Dear Future Husband by Meghan Trainor
Peak: #14            2015 Weeks on Chart: 19         Points: 1158
Billboard Year-End Ranking: 74
Meghan Trainor spent 2015 proving to us that she won't go down as a one-hit wonder. "Dear Future Husband" is the first of five songs you'll see from her on this countdown, and this song is perhaps the best showcase of her Motown-influenced sound. It bears more than a striking resemblance to Dion's classic hit "Runaround Sue," and its music video sees Trainor go through a number of possible suitors before eventually settling on Charlie Puth. Almost as if she knew…
#75: Marvin Gaye by Charlie Puth f/Meghan Trainor
Peak: #21            2015 Weeks on Chart: 20         Points: 1160
Billboard Year-End Ranking: 75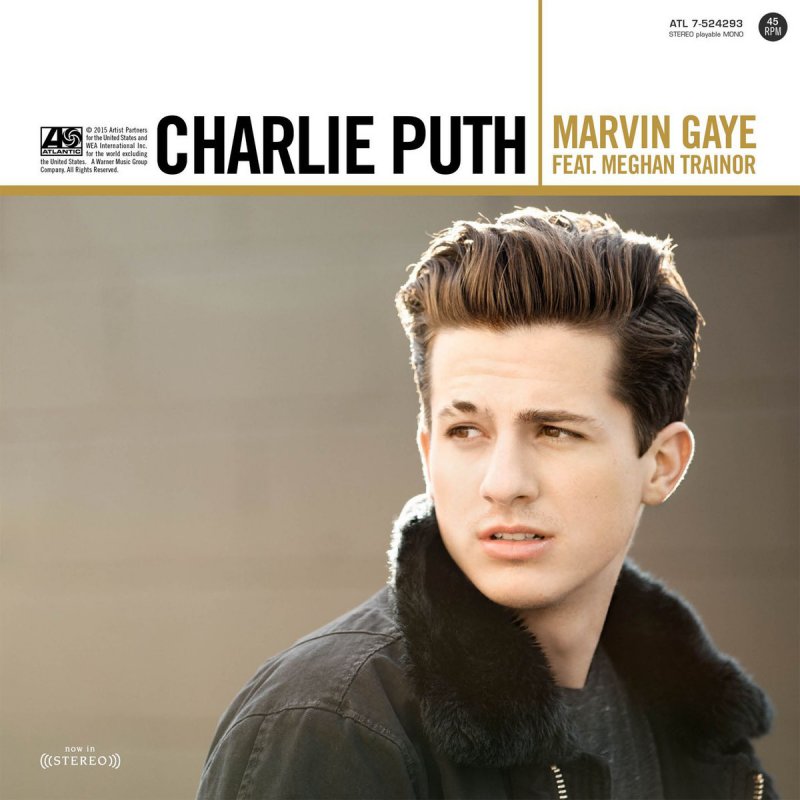 Speaking of Motown influences, Charlie Puth's first charting effort as a lead artist not only emulated, but also literally name-checked "Marvin Gaye." Puth has utlized retro-pop to position himself as a male counterpoint to Meghan Trainor, bolstering this claim by having Trainor herself feature on the track. Puth's current single "One Call Away" has just started climbing the Hot 100, so we'll have to see if it makes a run for the 2016 iteration of this countdown.
#74: Here by Alessia Cara
Peak: #8            2015 Weeks on Chart: 19         Points: 1184
Billboard Year-End Ranking: 94

Between Justin Bieber, Drake, and The Weeknd, you'd certainly believe me when I said that 2015 was a year dominated by Canadian artists. You might not know that another of this year's breakthrough artists also calls Canada home, as teenager Alessia Cara's debut single "Here" made an impressive late-year surge into the 101 Biggest Hits of 2015. An anti-party track in tempo and lyrical content, this trance-like single currently sits at its peak of #8, giving it a good chance of reprising its role on the countdown next year.
#73: Animals by Maroon 5
Peak: #8 (#3 in 2014)      2015 Weeks on Chart: 16         Points: 1186
Billboard Year-End Ranking: 46
Carrying over impressively from its late 2014 success, Maroon 5's "Animals" started the new year in the Top 10 and stuck around into April. Its longevity is all the more impressive considering how immediate the success of followup single "Sugar" was. No word yet on why the only successful single from V were the ones with one-word titles, although I'm guessing "Feelings" is the logical choice for their next single.
#72: 7/11 by Beyoncé
Peak: #18            2015 Weeks on Chart: 17         Points: 1209
Billboard Year-End Ranking: 61
Other than "Drunk In Love," none of the tracks from Beyoncé's 2013 self-titled surprise album cracked the Top 20 of the Hot 100. Released almost exactly a year later as a addendum for the deluxe version of the album, "7/11" returned Beyoncé to the region. It's juxtaposition between the end of 2014 and the beginning of this year relegated it to forgettable status in the grand scheme of 2015, but it keeps Queen Bey relevant for at least another year on this countdown.
#71: Classic Man by Jidenna f/Roman GianArthur
Peak: #22            2015 Weeks on Chart: 21         Points: 1219
Billboard Year-End Ranking: 72

Housing the best beat DJ Mustard never authored, "Classic Man" became an unlikely summer hit for 30-year-old Nigerian-American singer Jidenna. Almost certainly going down in the annals of Hot 100 history as a one-hit wonder, this upbeat dance number nonetheless became a radio favorite and proved to be another indicator of a year filled with first-time hitmakers with few prospects for future success.
————————————————————————————————————————————————————-
A big thank you again to everybody for reading the latest installment in the 101 Biggest Hits of 2015! Check back tomorrow for songs 70-61, as we continue our quest to uncover the songs that defined this past year!
Until then,
Ryan