Welcome back everyone! Today the countdown continues with songs 50-41 of the 101 Biggest Hits of 2015! If this is your first time checking in on the countdown, please read this for the process by which I ranked the songs you are about to see! Let's pick up where we left off with song #50!
#50: Slow Motion by Trey Songz
Peak: #26            2015 Weeks on Chart: 26         Points: 1449
Billboard Year-End Ranking: 64
You might only really remember "Bottoms Up" and "Say Aah," but Trey Songz has had a full decade of hits to his name. Spending more than half of 2015 on the Hot 100, ballad "Slow Motion" became his 9th single to reach the Top 40. Although he likely won't have a long-lasting historical reputation from a Hot 100 perspective, Trey Songz has become one of the biggest players on the R&B charts, as "Slow Motion" represents his 20th Top 10 on that register.
#49: Nasty Freestyle by T-Wayne
Peak: #9            2015 Weeks on Chart: 20         Points: 1455
Billboard Year-End Ranking: 50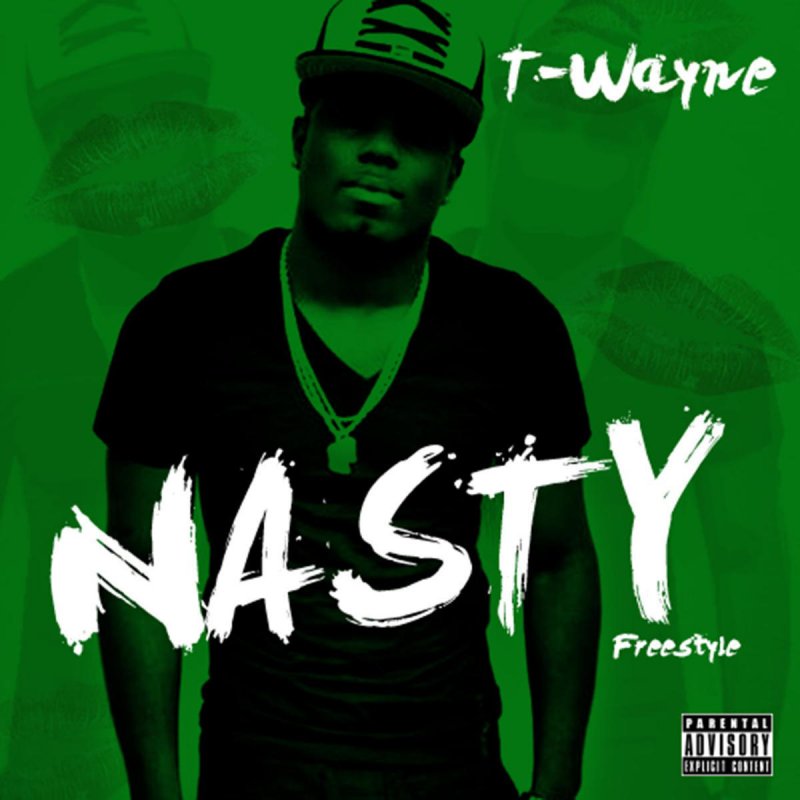 The internet is equal parts frightening and powerful, as sometimes it enables songs like "Nasty Freestyle" to become overnight sensations. Lifting the beat from Bandit Gang Marco's "Nasty" and replaced the vocals with a brief chorus-less freestyle rap which name-checks a wide range of figures, from Dej Loaf to Derek Jeter. Incredibly, it became a Top 10 single purely off the strength of internet streams and social media platforms, even enabling its inspiration "Nasty" to reach the Hot 100 itself. Plenty of other songs might come to define 2015 better, but "Nasty Freestyle" perhaps is the finest showcase of the myriad routes to popularity the modern music landscape affords.
#48: What Do You Mean? by Justin Bieber
Peak: #1 (for 1 week)      2015 Weeks on Chart: 15         Points: 1463
Billboard Year-End Ranking: 33
Not only a comeback single for the ages, but also an introduction to many of the easygoing pleasures of tropical house, "What Do You Mean?" became Justin Bieber's first-ever #1 single and has helped re-launch his once-flagging career. Other than the rare feat of a debut at #1, Bieber had a laundry list of achievements this year as well. In addition to three other Top 10 singles, his album Purpose yielded 16 (you read that right) songs which simultaneously charted on the Hot 100. Paired with his collaboration on "Where Are U Now," the 17 concurrent entries set an all-time record which will likely never be broken. Only 9 songs reached #1 this year, and "What Do You Mean?" is one of just two that weren't able to rule the Hot 100 for multiple weeks.
#47: I Don't Mind by Usher f/Juicy J
Peak: #11            2015 Weeks on Chart: 19         Points: 1471
Billboard Year-End Ranking: 55
With a career dating back to his teenage years in the late 90s, Usher has been pumping out hit singles for more than half of his life. Though it just missed out in becoming his 20th Top 10 single, "I Don't Mind" still managed to snap his longest career drought of big hits since reaching #9 with "Scream" in 2012. Usher might be a little old to be singing about being fine with his girlfriend working nights as a stripper, but the radio didn't seem to mind either.
#46: FourFiveSeconds by Rihanna, Kanye West & Paul McCartney
Peak: #4        2015 Weeks on Chart: 20         Points: 1489
Billboard Year-End Ranking: 42
One of pop music history's most interesting collaborations, "FourFiveSeconds" was an important achievement for all three artists involved. For Rihanna, it gave her an incredible 10th straight year with at least two songs in my year-end rankings, as well as her 26th Top 10 single overall and first as lead artist in two and a half years. For Kanye, it marked his first trip to the Top 10 since "N****s In Paris" four years ago, and quenched everyone's thirst as they await his next album. And for Sir Paul, it became his first Top 10 single since "Spies Like Us" in 1986, a 29-year drought that became the longest-ever gap between Top 10 hits.
#45: Centuries by Fall Out Boy
Peak: #10            2015 Weeks on Chart: 20         Points: 1543
Billboard Year-End Ranking: 43
"Centuries" just missed out on the 101 Biggest Hits of 2014, but more than made up for it with a prolonged run into 2015. I'm pretty sure every organized sports league in the world used the song in promotional materials, and I personally heard it on ESPN at least once a day for the better part of the first three months of the year. "Centuries" became Fall Out Boy's first Top 10 single since 2007's "This Ain't A Scene, It's An Arms Race," continuing their recent surge in popularity.
#44: My Way by Fetty Wap f/Monty
Peak: #7           2015 Weeks on Chart: 22         Points: 1625
Billboard Year-End Ranking: 44

Just like Taylor Swift's entries on the countdown, Fetty Wap's four songs on the list will be revealed in reverse chronological order. As his third consecutive Top 10 hit, "My Way" dropped the tempo a little bit and followed "Trap Queen"'s footsteps into the romantic pocket. Featuring a verse from fellow Remy Boy Monty, it spent the last five months of the year admirably hanging tough in the shadows of Fetty's two undeniable blockbuster hits.
#43: Hotline Bling by Drake
Peak: #2           2015 Weeks on Chart: 19         Points: 1654
Billboard Year-End Ranking: 30
If it wasn't 2015's most discussed hit, Drake's "Hotline Bling" certainly was the most meme-able. From its intentionally corny music video to its maddeningly catchy Timmy Thomas sample, it equalled "Best I Ever Had" as Drake's highest-charting single. "Hotline Bling" narrowly missed out on becoming the Toronto rapper's first #1 single as lead artists due to a costly choice to exclusively release the music video on Apple Music. By the time the video found its way to YouTube and gained its viral stream count, Adele had already locked down the top of the Hot 100. Its impact was still swift and immediate, and "Hotline Bling" may yet come to be the defining single of 2015.
#42: Locked Away by R. City f/Adam Levine
Peak: #6            2015 Weeks on Chart: 21         Points: 1693
Billboard Year-End Ranking: 40
As a band that has recently followed the release-every-two-years cycle, Maroon 5 has often seen Adam Levine lend his voice as a feature on singles in those off years. In 2011, Levine helped make Gym Class Heroes' "Stereo Hearts" a huge hit, and he took advantage of the year after V to grab another solo Top 10 hit. You may not have heard of Virgin Islands duo R. City before their breakthrough single "Locked Away," but they've written or produced several recent hits, including Miley Cyrus's "We Can't Stop," Sean Kingston's "Take You There," and this year's fellow countdown entry "Only" by Nicki Minaj.
#41: Flex (Ooh Ooh Ooh) by Rich Homie Quan
Peak: #26            2015 Weeks on Chart: 27         Points: 1702
Billboard Year-End Ranking: 49

One of the year's catchiest songs, "Flex (Ooh Ooh Ooh)" was also one of 2015's biggest sleeper hits. Other than inspiring the higher-peaking "Hit The Quan", the upbeat number represented Rich Homie Quan's first Top 40 single as the lead artist. He still might be better known for his features on "My Hitta" and "Lifestyle," or for inadvertently creating "Hit The Quan," but he's also becoming a force to be reckoned with on both the rap and Hot 100 charts.
————————————————————————————————————————————————————-
A big thank you again to everybody for reading the latest installment in the 101 Biggest Hits of 2015! We're now more than halfway through the countdown, so check back tomorrow for songs 40-31, as we march ever closer in our quest to uncover the songs that defined this past year!
Until then,
Ryan